Energizer vs. Energizer Industrial
Did you know that the technical specifications for both the Energizer battery and Energizer Industrial battery are the exact same? The Energizer Industrial battery line is not packaged for retail sale, and is designed for industrial, professional use. Energizer Industrial batteries are packaged in bulk for the volume user, and are not sold in retail blister packs.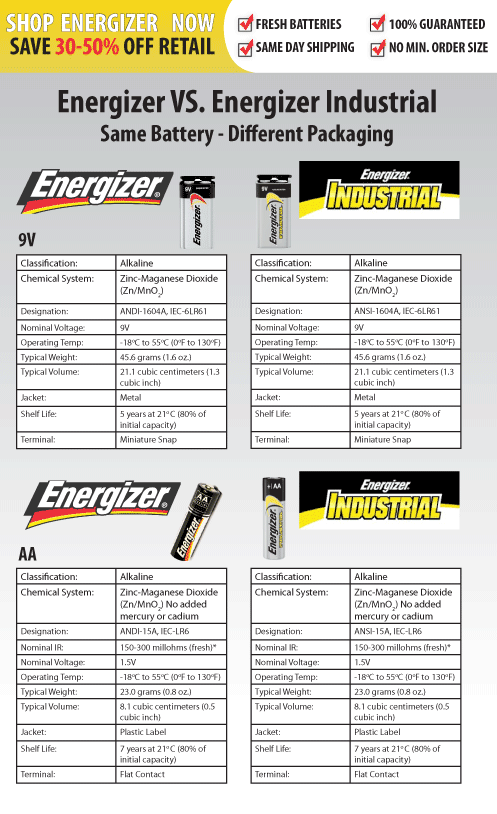 Also: Did you know that 9 Volt Energizer Batteries are slightly larger than the Duracell Procell and Coppertop 9 Volt Battery?